Spring Internships Recap: Students Gained Experience Locally and Beyond
Brammika Balamurugan '19, an accounting and international business major, worked at H&R Block in Fulton this spring. She says the local internship helped her prepare to succeed after graduation.
By Mandy Plybon, Internship Coordinator, Center for Career Development
A student might feel pressure to find an internship in a larger city such as St. Louis, Kansas City, Chicago, or Washington, D.C. This pressure most likely comes from a common observation that because Fulton and the surrounding towns are much smaller and in a rural area, there are not the same kind of learning opportunities. While mid-Missouri cannot compete with the number and breadth of employers in major cities, there is a wide variety of successful, well-respected organizations in the mid-Missouri area. One thing they all have in common is a need for employees. Whether it be full-time, part-time, or temporary work, the opportunities are there. As students look for internships during the academic year, the local community can offer much-needed hands-on experience, networking opportunities, and a chance to decide if a chosen major or career field is the right fit.
This spring semester, 75 Westminster students participated in for-credit and non-credit internships. Out of the 27 employers who hosted interns, 48 percent are located in the local Fulton community. Among those are the Callaway County Public Administrator, Callaway County Health Department, Callaway County Special Services, Central Missouri Community Action, Coalition Against Rape and Domestic Violence, Fulton Public Schools, Fulton State Hospital, H&R Block, Missouri Department of Corrections Probation and Parole, Peak Sport & Spine, Select Physical Therapy, United Way of Callaway County, and Westminster College.
For a slideshow of various student interns on the job from Spring 2019, scroll below.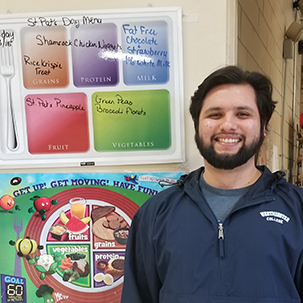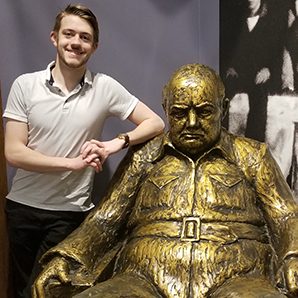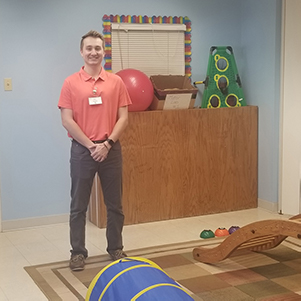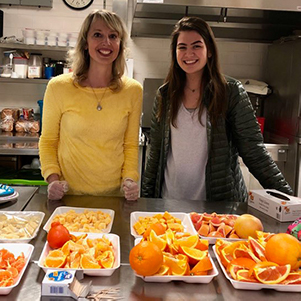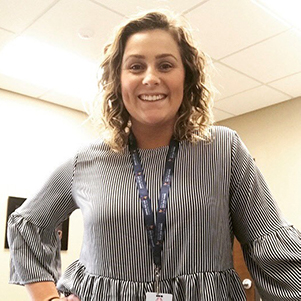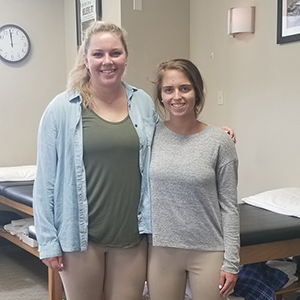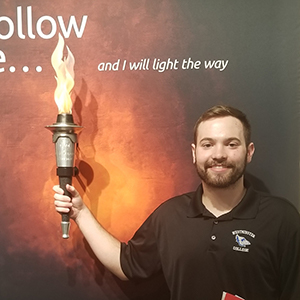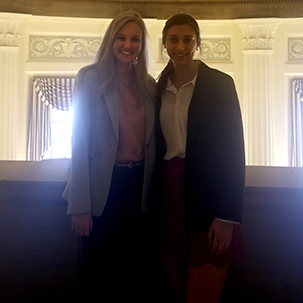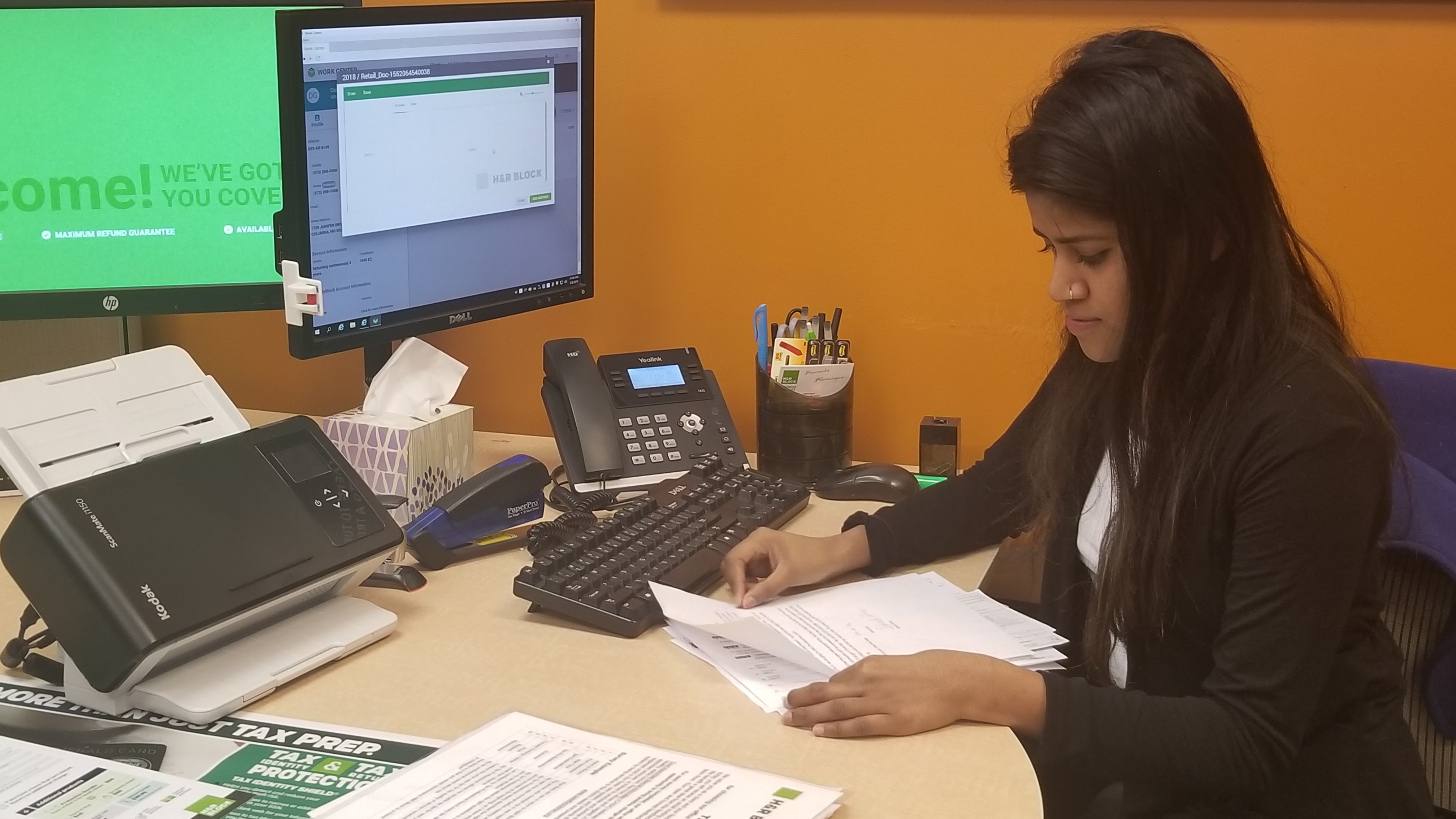 MadisonEkernandLucyCraincrop1
JosieCotterleftandAngelaVanderpluymrightcrop1
BrammikaBalamuraganHRBlockSpring20191
Students also interned with these organizations outside of Fulton this past spring semester:
Boone Hospital Center
Boyce & Bynum Laboratories
Clifton, Larson, Allen LLP
Equinox Golf Resort & Spa
Faber & Brand LLC
Gamble & Schlemeier
Garner & Howe Law Firm
Humanity for Children
Missouri House of Representatives
Missouri State Historical Society
Special Learning Center
Special Olympics-Missouri
Strategic Capitol Consulting
Walt Disney Intern Program
Allison Frisella '20, a political science major, completed an internship with the Missouri House of Representatives. She said her internship experience provided her with "opportunities to see government functions on a day-to-day basis and learn more about the legislative process." Frisella shares that her internship was an "incredible experience."
Brammika Balamurugan '19, an accounting and international business major, worked at the H&R Block location in Fulton. "My internship at H&R Block has given me the opportunity to work at a real environment where I could apply and improve my skills." At the end of the internship, she felt professionally prepared to succeed after graduation.
Kendahl Adams '19, a sports management major, interned with the Special Olympics Missouri team in Jefferson City. Adams shared that her experience has been an "amazing chance to be able to assist with athletic opportunities for all individuals." Talking about the special needs athletes, she said, "Their success and smiles have made the internship an experience to remember."
Westminster's Center for Career Development is committed to engaging, preparing, and empowering students to succeed in today's highly competitive and ever-changing global community. Staff are available to help students with career path questions, resume writing skills, interview skills, and more. Contact the Center for Career Development at careersrv@westminster-mo.edu or 573.592.5381. To learn more about internships, contact Mandy Plybon at mandy.plybon@westminster-mo.edu or 573.592.5382.
Students can find more information on the WC Internship Program by visiting MyWC-Career Development-WC Internship Program.
Employers wishing to advertise internship opportunities can find out how here.